Here at D and D Kennel we do have some requirements for pets who are boarded with us. Please take the time to read this page of our website. This helps to ensure that all pets are ready for their stay and can help them have a more enjoyable stay. If you have any questions please
contact us
phone number: 610-944-6468 e-mail address:
[email protected]
Here at D and D Kennel we do require pets to have current proof of vaccinations. We do need to keep a copy of your pet's current vaccination record including rabies certificate on file as well as a copy of their license. You are welcome to bring these when you bring in your pet(s) or prior to your pet's stay you or your vet can fax us at 610-944-5728 or e-mail us at [email protected]
We require that all dogs be up to date on the following vaccinations:
Rabies

Da2ppv (Distemper, Adenovirus Type 1 (Hepatitis), Adenovirus Type 2 (Respiratory Disease), Parainfluenza, and Parvovirus. )

Bordatella (Kennel Cough)

Canine Influenza

We require that all cats be up to the date on the following vaccinations:
Rabies

FVRCP (Feline Distemper: Rhinotracheitis, Calicivirus and Panleukopenia)

FELV (Feline Leukemia)

If your pet is not up to date with all required vaccinations please make sure that they do get them before their stay here at D and D Kennel. Most veterinarians as well as low cost vaccine clinics typically offer all of our required vaccinations for both dogs and cats.
Pennsylvania state law requires all dogs and cats over three months of age to be vaccinated against rabies. Pennsylvania state law requires all dogs three months of age and older to be licensed.
To get information on getting a license for you dog please see: http://www.padoglicense.com/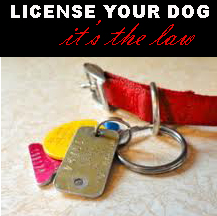 D and D Kennel is licensed and randomly inspected regularly by the Pennsylvania Bureau of Dog Law Enforcement. The Pennsylvania Bureau of Dog Law Enforcement does perform Rabies and License Compliance Checks when they come to inspect the kennel. Owners of dogs that do not meet the requirements of the each law are subject to fines up to $300 by the state.
Pets must also be free of parasites (fleas, worms, etc). We do strongly encourage the use of flea/tick, etc preventative products in order to keep your pets free from parasites, etc. and happy and healthy. To find out which parasite preventive product is currently most effective and which would be the best choice for your pet please consult with your veterinarian. Any pet that is found to have fleas will receive a flea bath at your cost.
Reservations are required at all times to assure availability. Please do not hesitate to call (610-944-6468), even at the last minute. We will try to accommodate your needs.
You can also make or request an appointment through our website: Request an Appointment!
If for any reason there is a change or cancellation to your reservation please let us know as soon as possible.
Many people like to bring things from home to make their pet more comfortable during their stay such as the food they are used to eating, bed, blanket, toy, bone, etc. If you would like to bring anything for your pet during his/her stay you are certainly welcome to however we do ask that all items are marked with your last name (food container, food scoop, toy, bed, blanket, etc). You are welcome to include a list of your pet's items. Please remember to make sure everything is permanently identified - that way if your pet takes their toy out during playtime or bedding gets washed - the name on it helps us make sure its gets back to its owner.
We apologize if your pets items do not come home - we are not responsible for lost items.